Modular Robotics For The New Era Of Space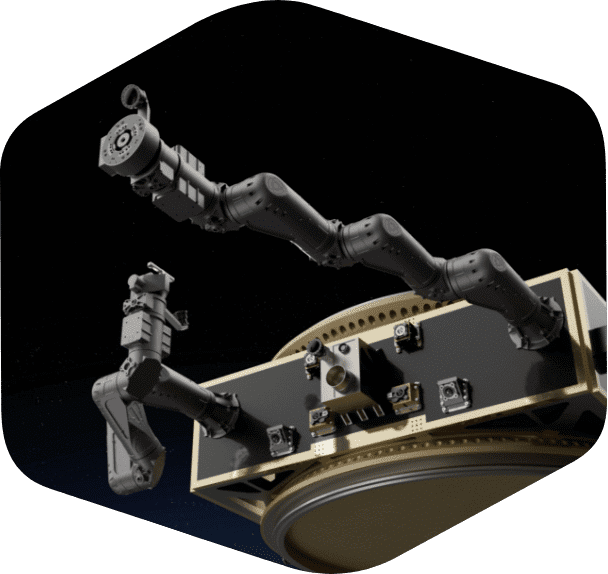 Increase Your Capabilities and On-Orbit Resiliency with Modulink, the Latest Scaleable System from Motiv.
Engineered with unparalleled modularity, ModuLink can easily and affordably update a wide variety of spacecraft with customized systems for just about any mission. From retrieving and delivering payloads to repairing and replacing satellite parts, ModuLink gives you all the robotic capabilities and resiliency needed for on-orbit assets without anything extra.
Innovative Enabling Features
Space-Rated Robotic System
Engineered with proven Motiv technology, including improved components of the Mars Rover Robotic Arm and the xLink Robotic Arm Platform.
Time and Cost-Efficient
ModuLink lets you outfit spacecraft faster and more economically than traditional bespoke systems.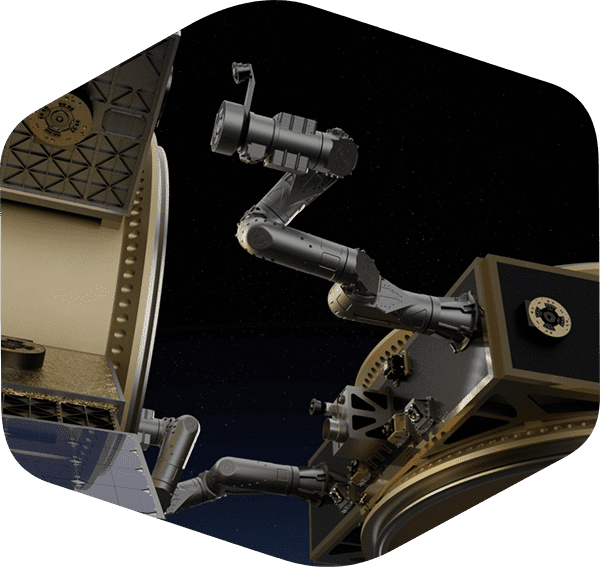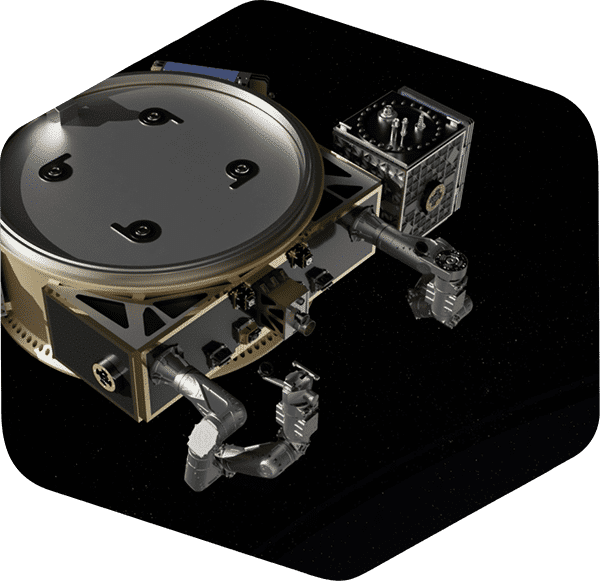 Engineered with unprecedented modularity, ModuLink can be outfitted with an array of components to fit your mission's needs.
Robotic Arms
Based on the innovative xLink platform, ModuLink's robotic arms come in a variety of customizable lengths and capabilities and are outfitted with dextrous grippers and manipulators so your mission can get the job done.
Connectors
No matter your mission's goals, ModuLink has connectors to help it get there. With options for tool changers, multi-component attachment points and refueling connectors, Modulink has an ecosystem of versatile connectivity.
Sensors
With options for optical cameras, LIDAR, and infrared cameras, ModuLink adds advanced sensor capabilities to your spacecraft much faster and more easily than bespoke systems.
Customizable Modules
Whether your spacecraft needs repair, a new capability or refueling, ModuLink can capture and delivery modules to your system, adding endless possibilities.
Advanced Capabilities For Your Mission
With ModuLink you can quickly and easily update your existing or future spacecraft to complete visionary missions.
Repairs and Replacements
When faced with aging or failed modular components, ModuLink can repair or replace the parts, saving you time and money on important missions.
Refueling
For on-orbit satellites that are on empty, ModuLink can install new fuel tanks and refuel satellites.
Satellites and Space Junk Removal
ModuLink is helping to keep space clean with its removal capabilities.
Manufacturing
Save a trip back earthside with ModuLink's on-orbit manufacturing and assembling abilities.
Moving Satellites
Engineered with space tug capabilities, ModuLink can easily relocate satellites to different orbital locations.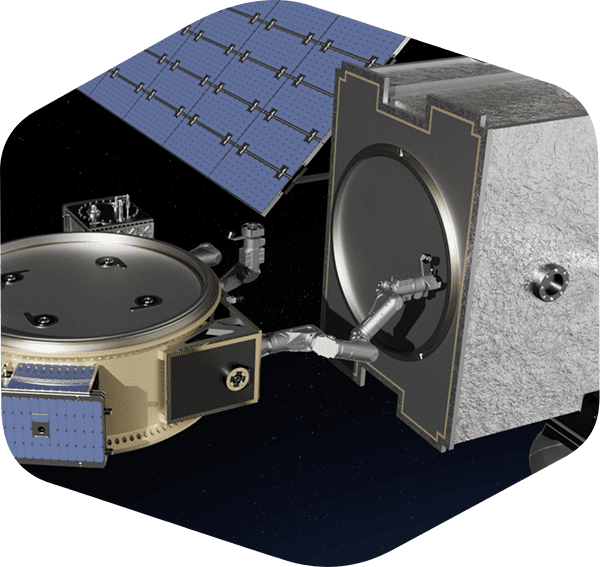 Build Your Future Mission With Motiv
Get in touch to learn more about how ModuLink can support your next mission.