In-Space Servicing, Assembly, and Manufacturing (ISAM)

With thousands of US owned satellites currently in orbit, and with greater numbers of spacecraft planned, the ISAM technology and services demand is growing.  Recent constellation expansions in LEO show potential for over 40,000 new satellites which may introduce needs for deorbit services or orbit modification alone.
Motiv's support of current OSAM mission developments [OSAM-1/OSAM-2] has positioned itself well to bring robotic capabilities to the satellite servicing industry.
Motiv's space robotic arms offer a diverse array of applications aimed at enhancing the efficiency of commercial satellite servicing and operations. The versatility of Motiv's robotics facilitates a broad range of functionalities, contributing to seamless commercial satellite servicing and operation. Motiv's robotics encompass a wide spectrum of applications that facilitate smooth commercial satellite servicing and operation.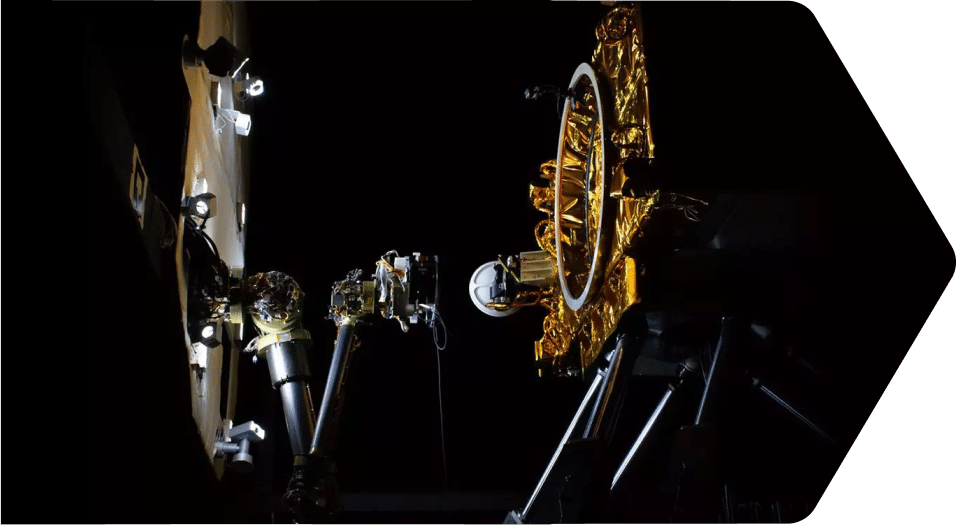 Additive Manufacturing-OSAM 2
Additive manufacturing on orbit offers the promise of expanded delivered capabilities beyond the traditional constraints of the launch fairing.  Robotics play a significant complementary role in translating orbital manufactured components to assemblies in orbit.  Motiv's xLink Robotic Arm is the next generation manipulator solution to enable the demonstration of on-orbit additive manufacturing.  In support of the OSAM-2 mission, the xLink offers the industry a flexible, modular robotics solution that will demonstrate a breakthrough in the industry state of the art and scheduled to launch in 2024.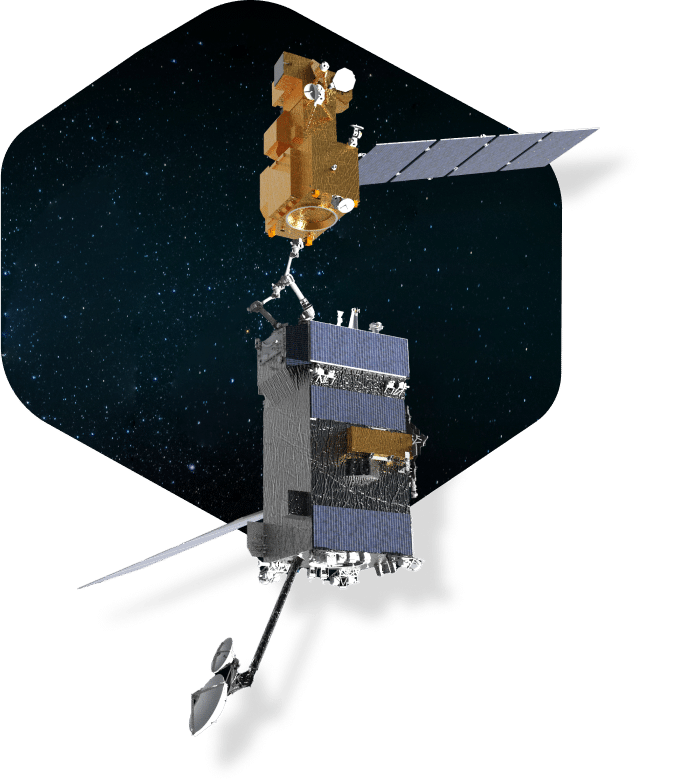 OSAM-1 (previously Restore-L)
OSAM-1 is the world's first-ever on-orbit servicing, assembly, and manufacturing mission. Motiv's state-of-the-art motor controller technology is powering the development of this revolutionary technology for NASA's Goddard Space Flight Center in Greenbelt, Maryland. OSAM-1 stands for "On-Orbit Servicing, Assembly, and Manufacturing 1."
Learn More
OSAM-2, formerly known as Archinaut One, is a technology demonstration mission. The mission is designed to show how additive manufacturing — more commonly known as 3D printing — can be used to build, assemble and deploy complex structures in space.
Learn More